Republic of Ireland claims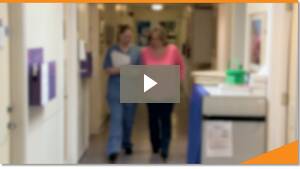 At Moore Blatch we have extensive skills and experience in representing clients throughout the Republic of Ireland. Our partners Damian Horan and Ciaran McCabe have in-depth knowledge and experience of the legal system in Ireland.
We are regularly described by the international legal directories Legal 500 and Chambers as "leading brain and spinal injury lawyers".
Moore Blatch have dealt with some of the largest personal injury settlements in recent times. We regularly recover multi-million pound settlements for our clients who have been severely injured and we ask that you view some of the videos on this site and read some of the case studies which illustrate this. We also take on complex cases, which often run to trial, where we have an outstanding record of success.
If you instruct us you will have access to the leading medical experts not only in Ireland but the UK. This is an important factor to bear in mind as the instruction of strong, reliable experts enables us to present your case in the best possible light.
If you are unfortunate enough to sustain an injury or illness whilst in the Republic of Ireland, whether you are a resident there or you have travelled to Ireland for work or for pleasure, Moore Blatch could help you.
Our size and depth of knowledge mean that we are a suitable choice in cases of particular severity or complexity.
We have a team of qualified solicitors who deal exclusively with cases of the upmost severity. Our team regularly deal with cases involving:
Adult brain injury
Child brain injury
Spinal cord injury
Severe orthopaedic injuries
Amputation
Fatalities
Claims involving serious injuries should only ever be dealt with by specialist serious injury solicitors with the necessary qualifications and experience to deal with the complex issues involved.
Our expert solicitors deal with personal injury claims arising from:
Despite being headquartered in England we regularly pursue claims in the Republic of Ireland, Europe and the United States. In high value claims especially we always ensure we meet our clients on a regular basis.